Mental Health and Wellbeing
10th August 2020
Some more helpful ideas from Young Minds UK to help children returning to school.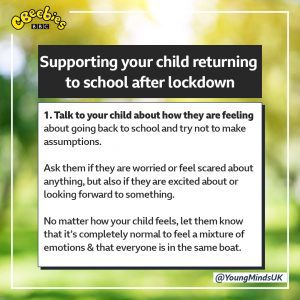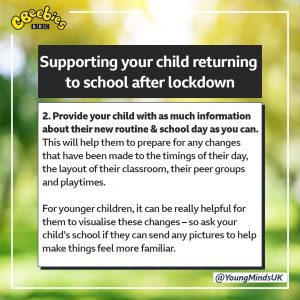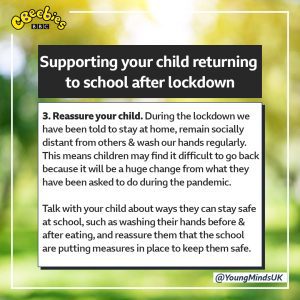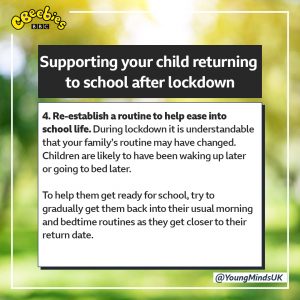 29th June 2020
Below you will find some useful ideas to work through with your child. It is about 'Connections'. There are some lovely ideas for children who are worried about returning to school in September.
Take care and God Bless
G Beaumont
Behaviour Support Service Future Shape Connection
ONLINE SAFETY
To be aware of age restrictions and what various apps are used for, The NSPCC have a helpful guide for parents about the apps our children use. Online safety is an important part of our mental health.
Here are some Mindfulness sheets, similar to the ones we use in our Well-being sessions, for you to colour and chill.
A lovely Alphabet to colour in and tell you facts about the Coronavirus.